Fractional Trading
As a pioneer of fractional equity trading, DriveWealth enables your clients to trade any equity or ETF on our platform for as little as $1.
Real-Time Trading for
16 Hours / Day
We offer a wide range of fractional equities trading hours. With pre-market trading available from 4:00am and post-market open until 8:00pm Eastern Time, customers around the world can capitalize on earnings announcements, or simply trade at times which are convenient for them.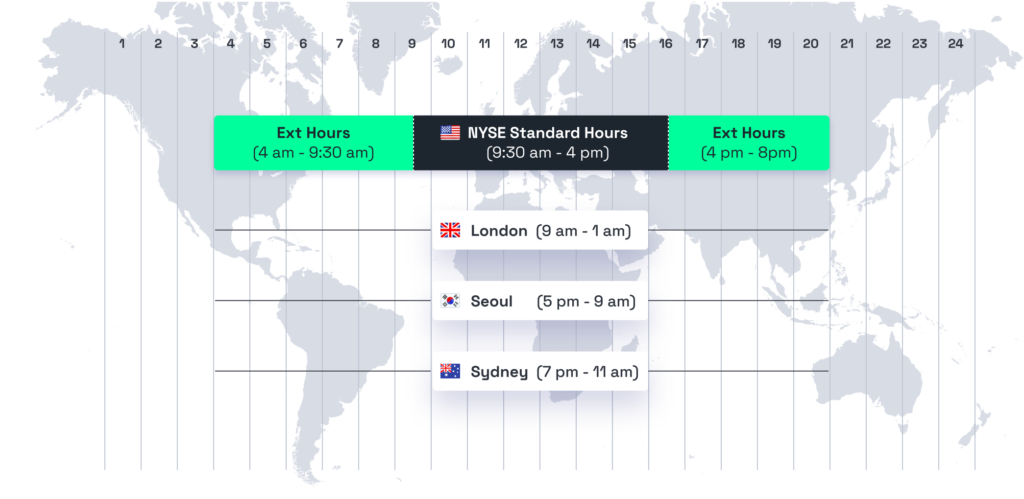 Features
Global access to US equities
DriveWealth offers equities investing to people in over 150 countries and across 5 continents. Your customers can trade on the US markets from almost anywhere in the world.

Dividend Reinvestment
Automatically reinvest cash dividend payments back into the underlying stock or ETF with dividend reinvestment (DRIP).
Securities Lending
Securities Lending provides an opportunity to earn income on fully paid shares. Once enabled, we will try to match your lendable shares with prospective borrowers. If your stocks are on loan, your business and your customers will earn income over the course of the loan and be paid monthly.

OTC Securities
Because not all securities are traded on a Stock Exchange, DriveWealth offers a curated list of US equities and foreign securities that trade over the counter.
* Disclaimer: This product is provided by DriveWealth, LLC, DriveWealth, LLC provides financial brokerage services, specifically, clearing and custodial services to customers of its introducing partners. The Firm supports products such as: equities, fixed income, mutual funds and options. DriveWealth serves customers worldwide.
* All trading carries risk, including the potential loss of your entire investment, and past performance is no indication or guarantee of future results. Fractional Trading (defined below) has unique risks and has certain limitations; Fractional Shares (defined below) may also have different rights from full share interests in the same security. You should review and understand these risks and limitations before engaging in Fractional Trading.
Want to empower your customers with modern, innovative products and solutions? Connect with us today.