How Flink uses DriveWealth to power trading in Mexico
The Problem:
Determining key products that would differentiate Flink and drive rapid customer acquisition
As a young neobank in late 2019, Flink passionately believed that embedding fractional investing in the U.S. equities market would be the centerpiece product offering to drive customer adoption of the Flink digital banking offering.
Many other digital banks offered lending products in an effort to capture market share, but Flink determined that enabling Mexican customers to invest any amount in the most beloved global brands like Facebook, Apple, and Tesla* directly from the Flink wallet would captivate local consumers, the majority of whom had never invested in any stocks previously.
At the time, brokers in Mexico were only targeting high-net-worth individuals, and there were only 350K brokerage accounts in aggregate in Mexico. Less than one percent of Mexican individuals invested in local or U.S. stocks.
The Solution:
Embedding fractional investing in U.S. equities
Sergio Jiminez, the CEO of Flink, saw fractional U.S. investing as a key differentiator for the company, both from its neobank competition and from the traditional brokerage industry.
Using DriveWealth's APIs and brokerage infrastructure, Flink was able to integrate an investing experience seamlessly into their existing application.
Before the launch, Flink began publicizing their upcoming investing product. In 90 days, the company had a waitlist of 650K Mexican would-be investors; almost twice as many brokerage accounts as existed in the entire country at that time.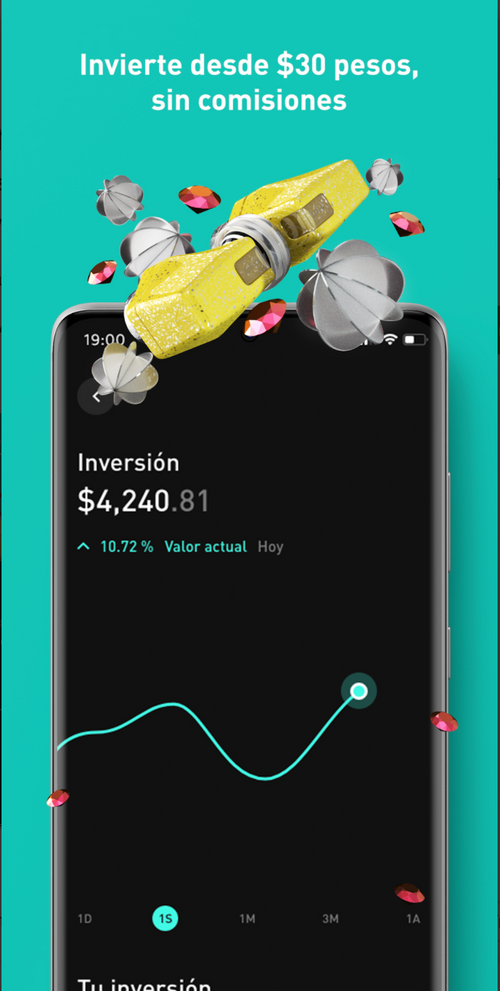 Results:
Brand awareness and customer acquisition
Within the first year of launch, Flink emerged as the leading financial platform in Mexico with over 1.6M users, principally led by the embedded fractional investing product. The company is growing its user base by 38 percent per month and revenue by 31 percent per month, according to Sergio Jiménez, CEO. This unique offering has allowed Flink to build a standout brand in the Mexican press and within its target market. Flink is currently the largest retail brokerage service in Mexico.
In February 2021, Flink raised a $12M Series A round from Silicon Valley VC Accel and in August 2021 raised an additional $57M in Series B funding led by Lightspeed Venture Partners. The startup plans to use its new capital towards product development, headcount and expansion into Latin America.
TechCrunch — Accel backs Mexican startup Flink's effort to bring consumer investing to Latin American


The DriveWealth Difference
DriveWealth's flexible APIs enabled Flink to build a truly embedded investing product and onboard new customers seamlessly through their existing experience.
Testimonials may not be representative of the experience of other partners, and are no guarantee of future performance or success.
* The companies discussed are for illustrative purposes only, and do not constitute a recommendation to buy or sell a particular security.
Click here to view fractional share definitions and disclosures
Want to empower your customers with modern, innovative products and solutions? Connect with us today.